Explore The Marsh
Come experience legendary New Orleans fly fishing for redfish, black drum, sheepshead & more in the richest marshlands in North America.
View Available Trips
Hook Up With Orvis-Endorsed Louisiana Fly Fishing Guides Out Of New Orleans & Venice!
Marsh On The Fly offers guided fishing trips with inshore saltwater fly fishing and light tackle adventures out of New Orleans and Venice, Louisiana. Sight-fishing for huge redfish, black drum, sheepshead, and many other Gulf Coast species from the casting platform of a poling skiff can be one of the most rewarding fishing experiences an angler can have. There's nothing like placing the perfect cast over a fish and watching them slam your fly or lure! Book your fishing trip of a lifetime with one of our local Orvis-Endorsed Louisiana fly fishing guides. All skill levels welcome!
We're also proud to offer bird watching tours and fly fishing lessons!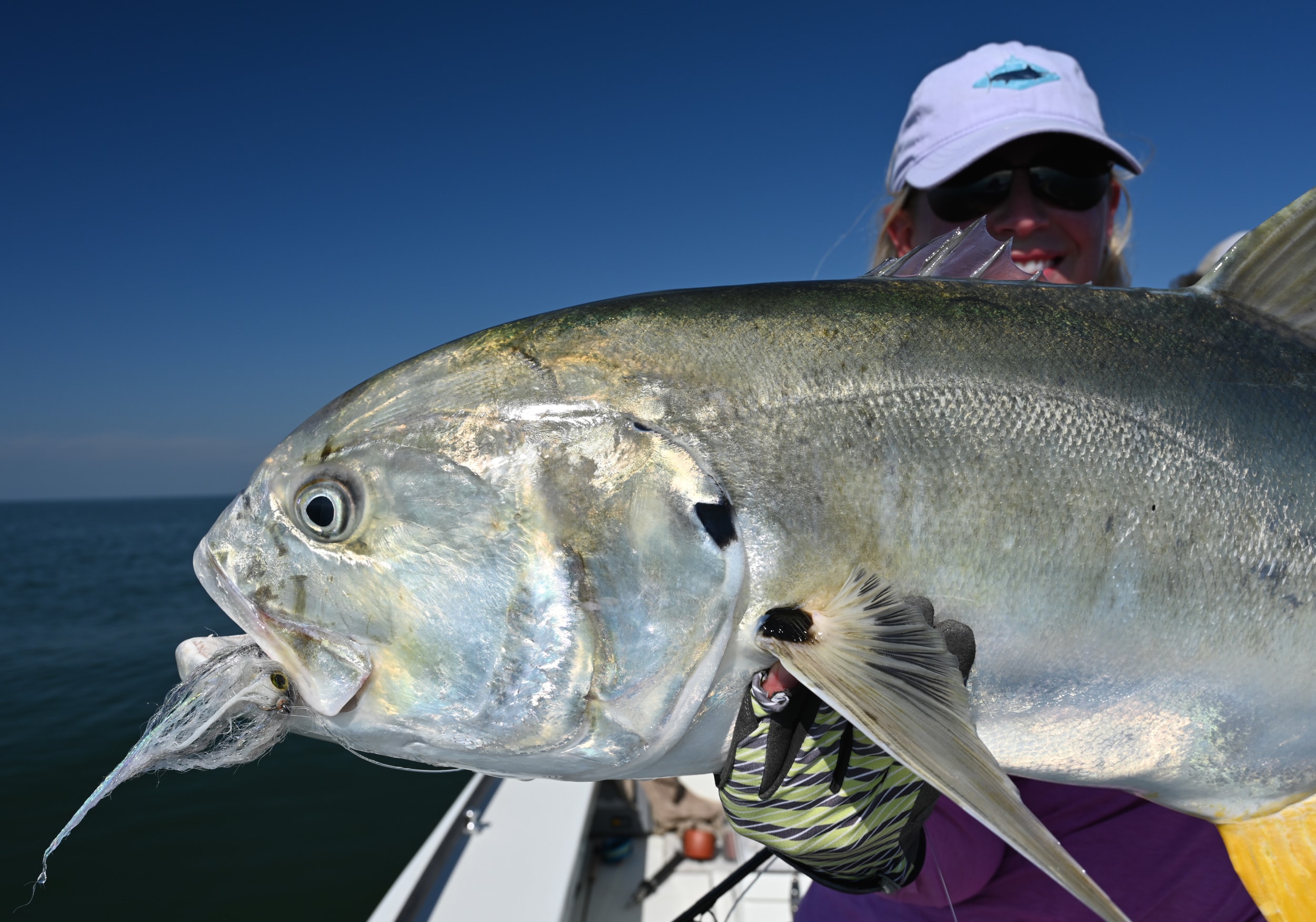 Louisiana fly fishing guides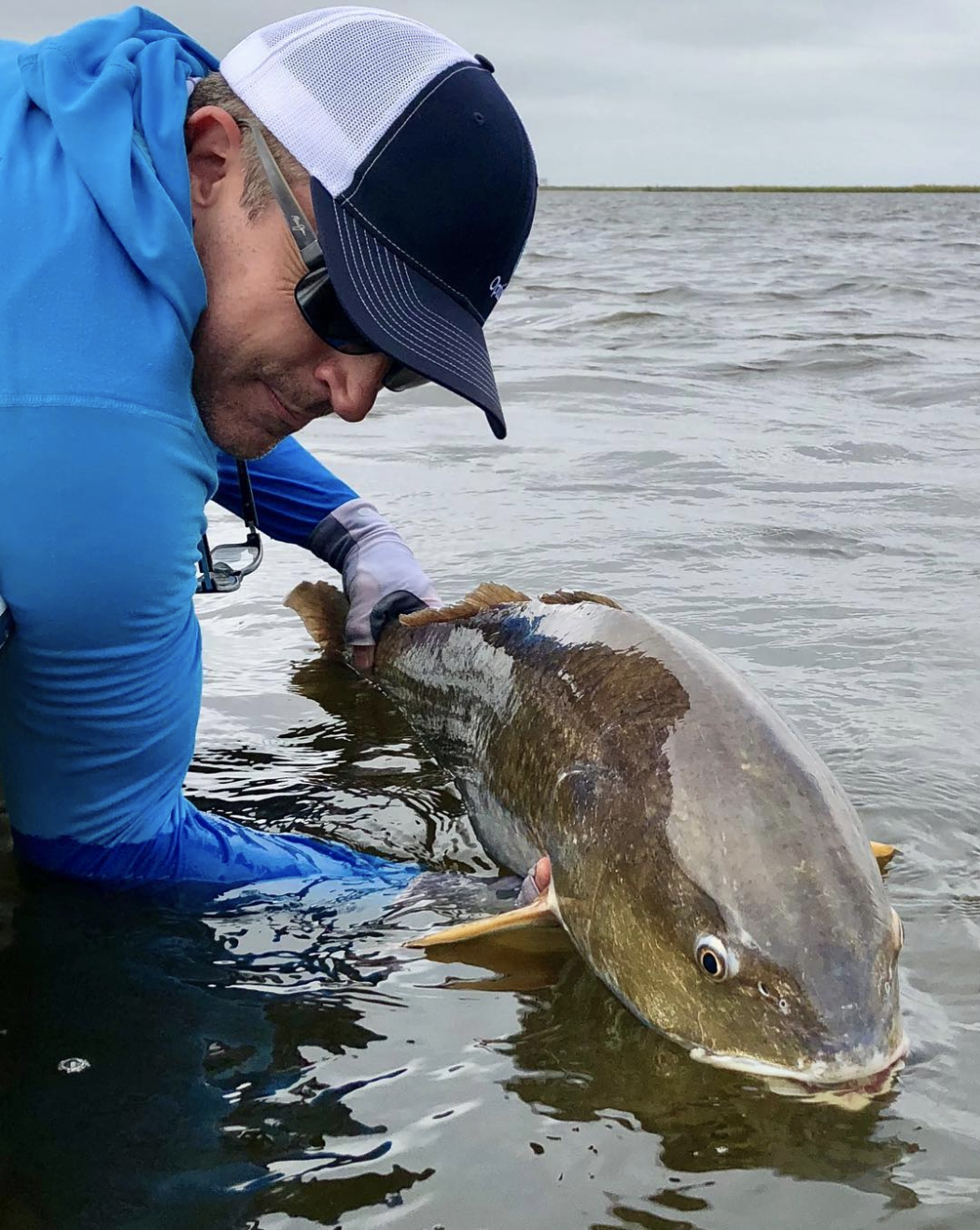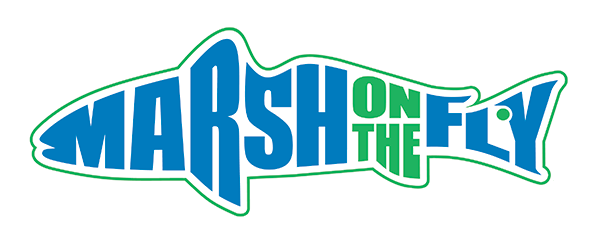 Our fly fishing guides are dialed-in to the wind and tides. Bring your casting arm, a positive attitude, and sunscreen. We'll do the rest!
We fish all over southern Louisiana, on the east or west side of the Mississippi River, at the end of the road out of Venice and as far west as Cocodrie. We will work with your interests and schedule and fish out of the best place for you. As we live in New Orleans we like fishing about 35 minutes southeast of New Orleans, Louisiana in the Biloxi Marsh – a big, bountiful area loaded with redfish (5-40 lbs), black drum (10-60 lbs), sheepshead (2-10 lbs), alligator gar (2-6 ft), and jack crevalle (15-30 lbs). Our trips typically launch out of Hopedale, Delacroix, or Shell Beach, but we also fish out of Myrtle Grove, Buras, Venice, and Cocodrie depending on what's convenient for you.
The inshore marshes of Louisiana fish exceptionally well year-round. Each season – and each day – offers something different. Mother Nature aside, amazing fishing is possible every day of the year. We run guided fly fishing and light tackle trips all year long.
Your questions, answered.
We've compiled a list of the questions we get asked the most to help you plan the perfect fishing trip. From the best time of year to fish Louisiana to lodging options to fly casting lessons. We've got you covered.
Enter to win a free fishing trip
We're giving away a FREE inshore fly fishing adventure for 1 lucky angler. Enter below and win the sight-fishing trip of a lifetime!
We are local, Louisiana licensed and insured charter captains whose knowledge, passion, and enthusiasm for fishing is contagious!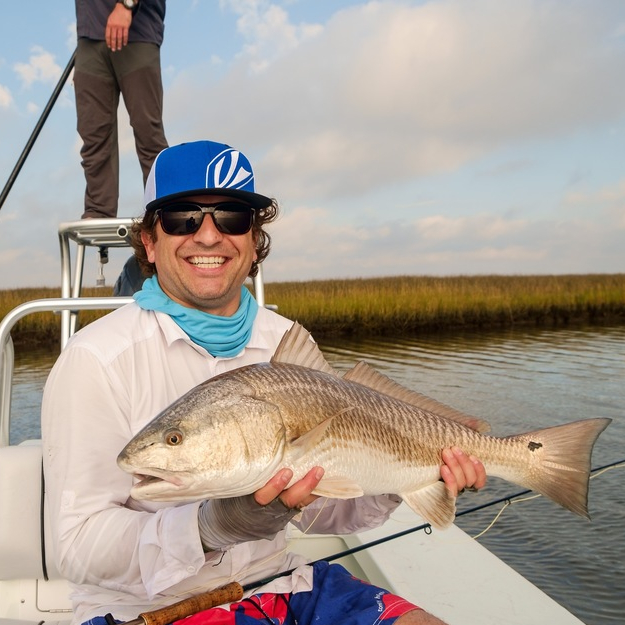 Capt. Peter Scafaru
Fishing Guide, Casting Instructor
Capt. Peter's Bio...
Captain Peter Scafaru, C.I. caught his first fish, a bluegill, at 4 years old on a worm with a cane pole in Ohio.  Thanks, Grandpa! Boy, was he excited about that fish, and his passion continues for all the species he catches to this day.  Growing up spin fishing and baitcasting, he made fun of his older brother who was dabbling with fly fishing, but found it fascinating and started reading everything he could about it and casting in the pool.  As soon as he got a car he began taking trips every weekend to fly fish the wild creeks of northern and eastern Arizona and spent many summers as a trout bum fishing extensively in Arizona, Baja Mexico, New Mexico, Utah, Colorado, California, Wyoming, Wisconsin, Montana, Washington, Florida and Louisiana.  Peter is also an accomplished jazz musician and music instructor and is proud to call New Orleans his home- a place where both the music and fishing is world class.  His knowledge, enthusiasm, and patience with all things fishing will make for a great day with any skill level of anglers.  He is excited to get you out on the water and have some fun catching big fish!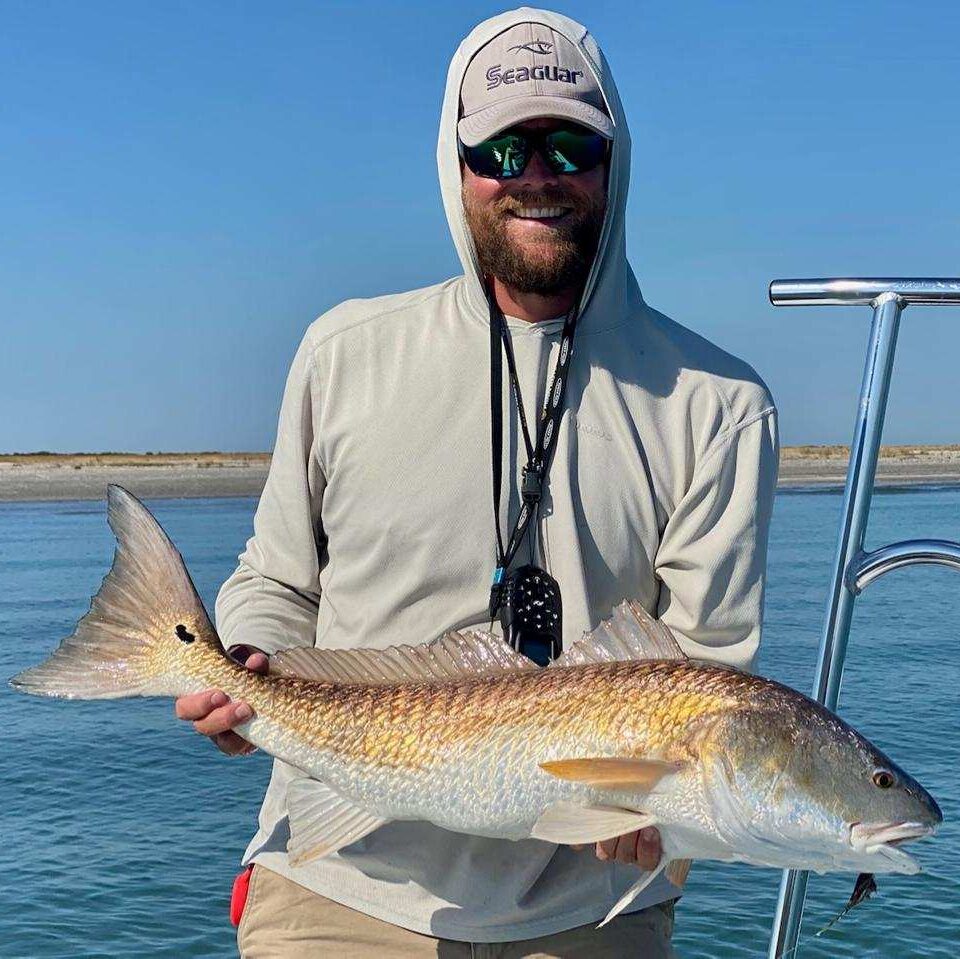 Capt. Michael's Bio...
Louisiana native Captain Micheal Pittman has been a full-time professional guide on the Louisiana coast for 15 years. Having a background as a blue water captain chasing tuna and other pelagic species, his experience and expertise is exceptional. His love of the hunt sight fishing for redfish will make for a great day out on the water.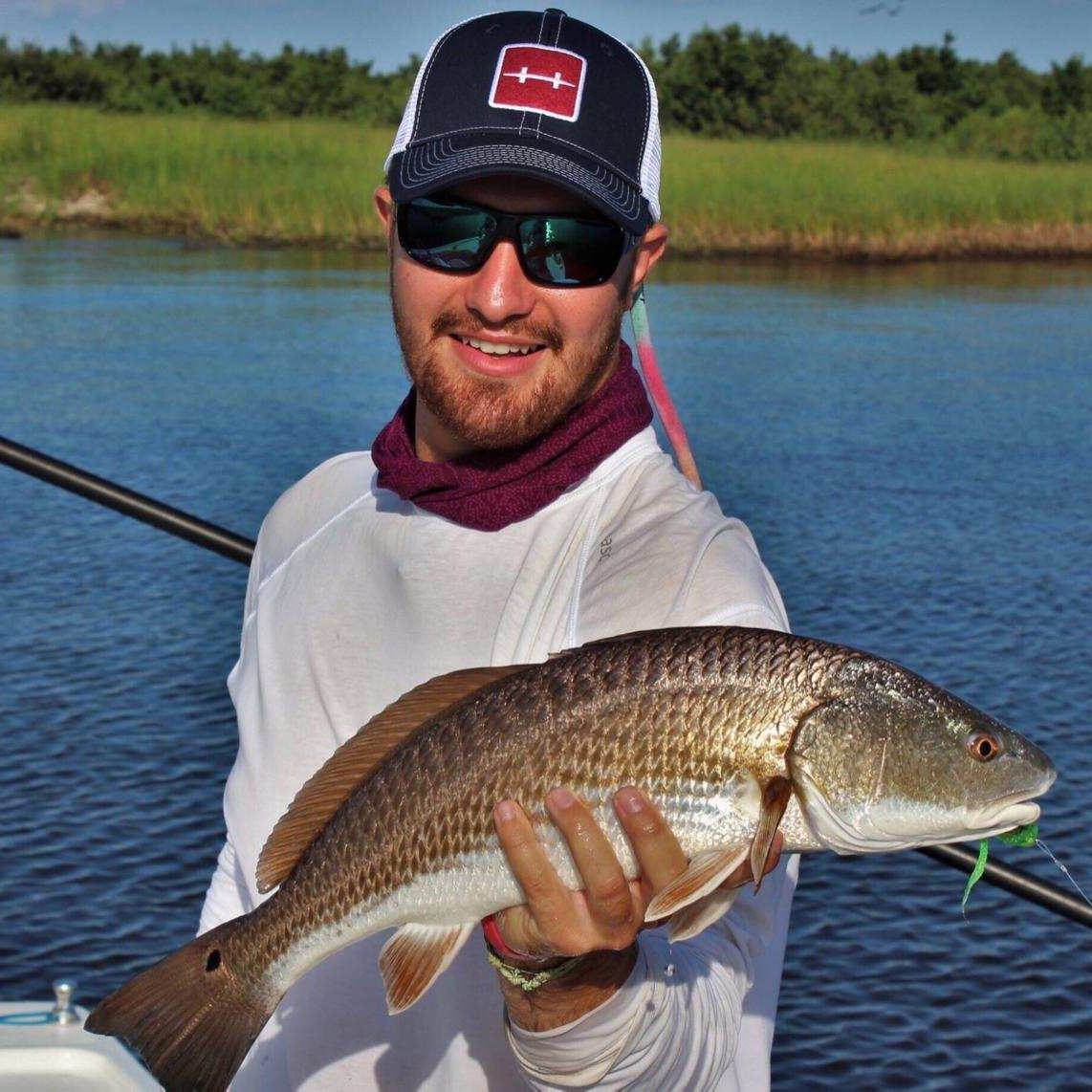 Capt. Michael's Bio...
Capt. Michael Leishman was born and raised in South Louisiana outside of New Orleans, and has always enjoyed the fantastic fishing that the "Sportsman's Paradise" has to offer! He grew up fishing with his father, but when he found fly fishing there was no turning back. Michael worked as a fly casting, fly tying, and fly fishing instructor for The Fly Shop's "FishCamp" for 5 years, which makes him a versatile fishing guide. He has fished the marshes in Southeast Louisiana all of his life, and has been sight-fishing redfish and other big-game species on the fly since high school. He's fully insured and a licensed Captain of the Merchant Marines. The joy for Michael in guiding fly fishing trips is going out to a beautiful place, seeing new and exciting things every trip, and watching the joy and excitement from the people he gets to fish with. Join him for a day on the water!